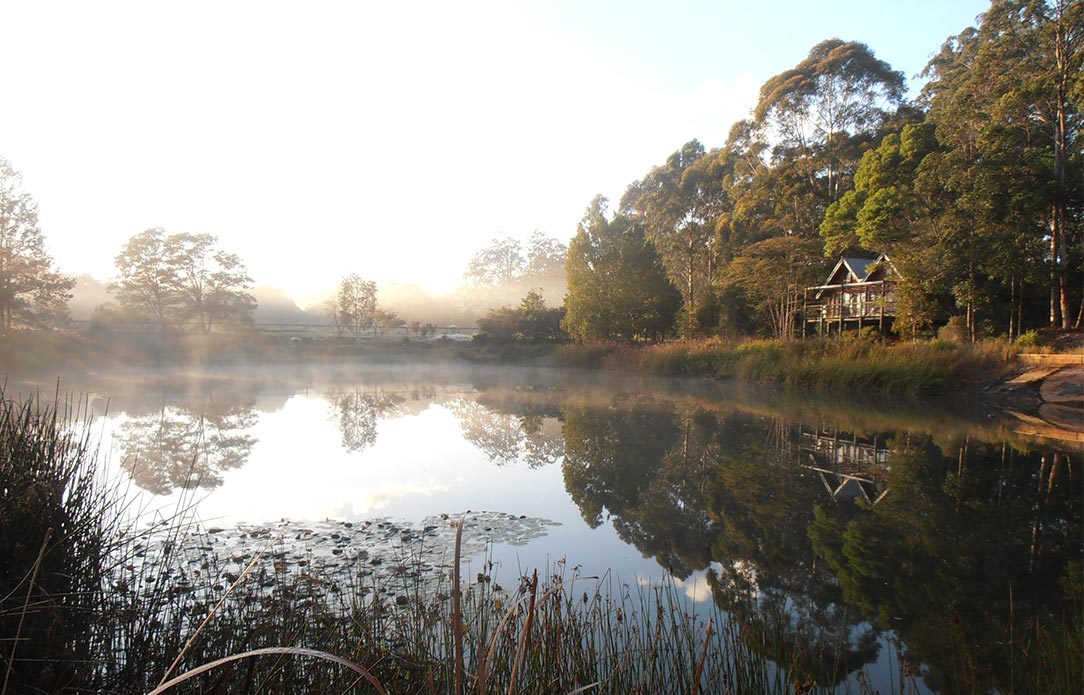 Whether you prefer to stay in a country cottage, a cosy B&B, a luxurious mountain retreat or motels and caravan parks, there is suitable accommodation for all located a short drive from the Festival site.
Enjoy the Festival and while you are visiting, explore the many attractions of the region including beautiful national parks, scenic lakes and spectacular lookouts. Book early as the total capacity of the district fills quickly. Should you miss out on local accommodation, Toowoomba is a pleasant thirty-minute drive from Hampton.
For information about the Festival, where to stay and other attractions in the region contact the Hampton Visitor Information Centre on 1800 009 066.
Want to get more out of your weekend?
Have a look at the wide variety of culinary and creative workshops and events on offer over the Festival weekend from Friday to Sunday and come and enjoy the High Country Hamlets micro-region.
Local Accommodation:
B & B's and SELF CONTAINED:
'The Studio', Bunnyconnellen Olive Grove & Vineyard, Crows Nest
www.bunnyconnellen.com.au
Cloudlake Mountain Retreat, Ravensbourne
www.cloudlake.com
Ravensbourne Escape, Ravensbourne
www.ravensbourneescape.com.au
Ravensbourne Forest Chalets, Palmtree
www.ravensbourneforestchalets.com.au
Sugarloaf Mountain Country Retreat, Kingsthorpe
www.sugarloafmountain.com.au
Homewood Cottages, Highfields
www.homewoodcottages.com.au
The Stonehouse Retreat, Ravensbourne
www.thestonehouseretreat.com.au
Hazelmont Cottage, Ravensbourne
www.hazelmontcottage.com.au
Anduramba Homestead Bed & Breakfast, Crows Nest www.anduramba.com.au andurambahomestead@outlook.com
Rural Studio, Murphy's Creek www.airbnb.com.au/rooms/4042007
Lisle's Cottage -3 Bedroom Festival accommodation. Suitable for up to 5 adults (not suitable for children or pets). Hampton Road, Hampton Ph: 4697 9229
Pechey Homestead Farmstay, Pechey www.pecheyhomestead.com.au
Tweeters Country Getaway, Crows Nest www.tweeters.com.au
Reflections - Lake Cooby, Geham www.coobyreflections.com.au
17 Mile Cottage , Ravensbourne www.airbnb.com.au/rooms/16783560
Nina's Cabin , Highfields (Sleeps 2 -4 people) Ph: 0431 510 056 or email ninas.cabin24@gmail.com
Ravensbourne Cottage, Esk-Hampton Road, Ravensbourne Newly finished 2 bedroom cottage, kitchenette, deck and views. Sleeps 4. Ph: 0411 191064 or 07 4642 2710 wendygielis@hotmail.com